On
Sale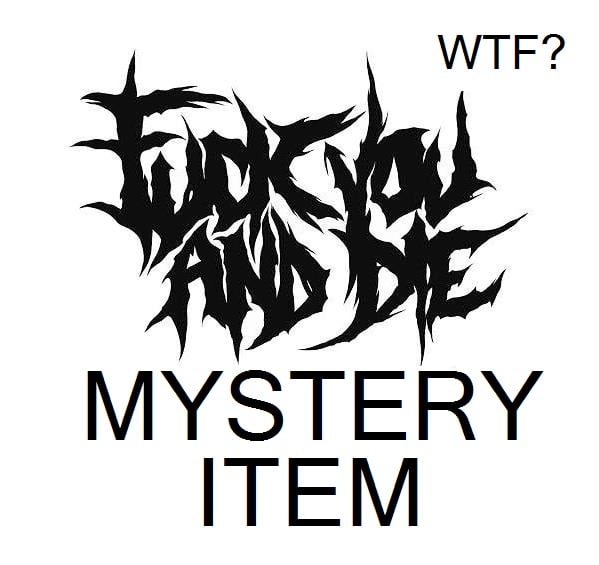 FYAD mystery item
€

6.00 –

€

8.00
We choose something entirely random which you will not expect.
It will be personal, maybe useful, maybe stupid.
Maybe a shirt, thats why we need to know your shirt size.
Every order includes a signed postcard with the attempt of a description what you should do with the item.
Thanks to Swashbuckle for the idea.
Like they said:
"It's a great deal. We appreciate your money."
The XXL mystery item will possibly not blow your mind, but ours, since we do not expect someone to dare buying it.